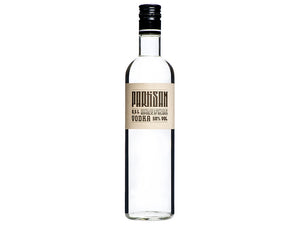 PARTISAN VODKA ° 0.5L ° 50% VOL ° "LUX" quality
Regular price
€10,50
€0,00
Unit price
per

PARTISAN VODKA 50% Vol.

... is the more potent "little water". Although, strictly speaking, trivialization is out of the question, since he embodies the more powerful version of Partisan's philosophy. Manufactured with the same quality standards, the distillate is mixed with the pure water in a special ratio of 50:50. The distinctive character of the resulting Partisan Vodka 50% spreads powerfully. The motto remains "Clarity for everyone!".


* No mass producer without passion.
* A private distillery with our love for vodka.
* Distilled and bottled in Republic of Belarus.
* A water that is so pure that it is used for mineral water.
* A finely tuned, multiple filtering process.
* A multi-day storage perfectly combines the individual components of the vodka.


Alcohol content: 50% Vol. | "Lux" - quality
Bottle size: 0.5 liters
Production and bottling: Belarus
---