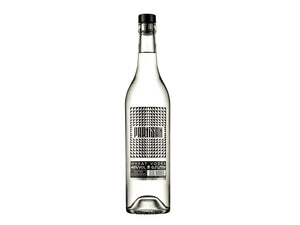 PARTISAN BLACK ° 0.7L ° 40% VOL
Regular price
€14,95
€0,00
Unit price
per

PARTISAN BLACK THE NEW CLASSIC
As an alternative to loveless industrial products, it is our aim to produce a contemporary vodka as it should be:
CLEAN BURNING, SOFT FINISH, STRONG IN CHARACTER.

This is exactly why the Partisan Black is made in a traditional, family-run distillery in southern Germany. With the pure water of a mountain spring and wheat from independent farmers, it is made with the experience of several generations of distilling crafts. Paired with everything we have learned about vodka over the past few years, the Partisan Black is born. Sounds cheesy, but that's how it is.
IF YOU DID NOT BURN WELL, EVEN FILTERING WILL NOT SAVE YOU.
Thanks to our gentle filtration, the character and the special wheat note are preserved. Because for quality and high purity there is no need for stories about countless filters!

Convince yourself, whether in your favorite bar, in the club or during endless conversations at the kitchen table.

To a new chapter!
---